Home of Alexander Rozenshteyn National Team Member.
Sahsa will compete at the World Championship This November.
Good Luck!
See all gymnastics classes by clicking the button below.
Sign up for a class or drop in for open Gym!
See complete schedule of gymnastics classes by clicking the button below.
Available Monday-Friday (3:30PM- 6PM)
Please call for more information on gymnastics classes.
Why Take Gymnastics Classes?
At Olympika Gymnastics our mission is to provide fun and safe environment where every child can participate in gymnastics classes learning new skills in the correct progression. Challenging the kids through fun physical activities involving cardio exercises, strength training and flexibility, we develop healthier life style for them as adults.
Birthday Parties & Events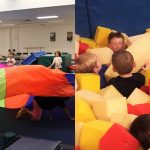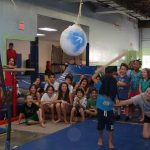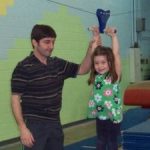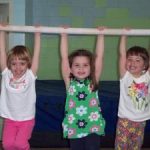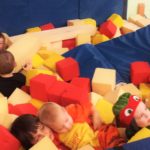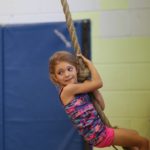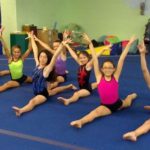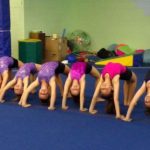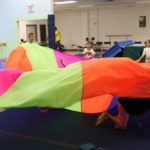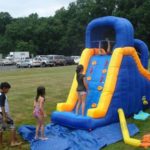 Fantastic birthday parties at Olympika Gymnastics include:

Basic gymnastics accompanied with:

Games
Obstacle course
Zip line
Tumble track trampolines
Foam pit
AND LOTS OF FUN!


Boys and girls 2-14 years old.

**Maximum 40 children.
Frequently Asked Questions
Select from the dropdown menu
* This schedule is subject to change.
 

Monday

Tuesday

Wednesday

Thursday

Friday

Saturday

Sunday

Mom & Me 
 
 
 
 
 

9:00 – 9:45am 

9:00 – 9:45am

Preschool 
3:45-4:30pm

10:00 – 10:45 am

3:45 – 4:30pm 

1:00 – 1:45pm

11:00 – 12:00pm

9:00 – 9:45 am 

9:00 – 9:45am

Girls Beginners
(5-8 years old) 

4:30- 5:30pm  

4:00 – 5:00pm
5:00 – 6:00pm

4:30 – 5:30pm 

4:00 – 5:00pm 

4:00 – 5:00pm

10:00 -11:00am
11:00am -12:00pm

10:00 – 11:00am

Girls Beginners
(9-12 years old) 
 
4:00 – 5:00pm
5:00 – 6:00pm 
 

4:00 – 5:00pm

 
 
 

Girls  

Intermediate 

 
 
4:30 – 5:30pm
5:30 – 6:30pm  

5:00 – 6:00 pm 

6:30 – 7:30 pm 

12:00 – 1:00pm

 
Boys Beginners 
 
 
 
 

5:00 – 6:00pm

 

12:00 – 1:00pm

Boys

Intermediate 

 
 
 
 
 
 

11:00am-12:00pm

Tumbling 
 
 
4:30 – 5:30pm
(Beginners)
6:00 – 7:00 pm
(Intermediate)
 
 
 
Girls Advanced 

7:00 – 8:00pm 

7:00 – 8:00pm 

 
 

6:30 – 7:30 pm 

12:00 – 1:00pm

 
OPEN GYM 
 
 
 
 

7:30 – 9:00pm

4:00 – 5:30pm

 
Parkour 
 

6:00 – 7:00pm

 
 

5:00 – 6:00pm  

 
 
Olympika Gymnastics Club Offer Gymnastics Classes and Day Camp